Compiled by Susan Smith, media adviser at South Dakota State University
---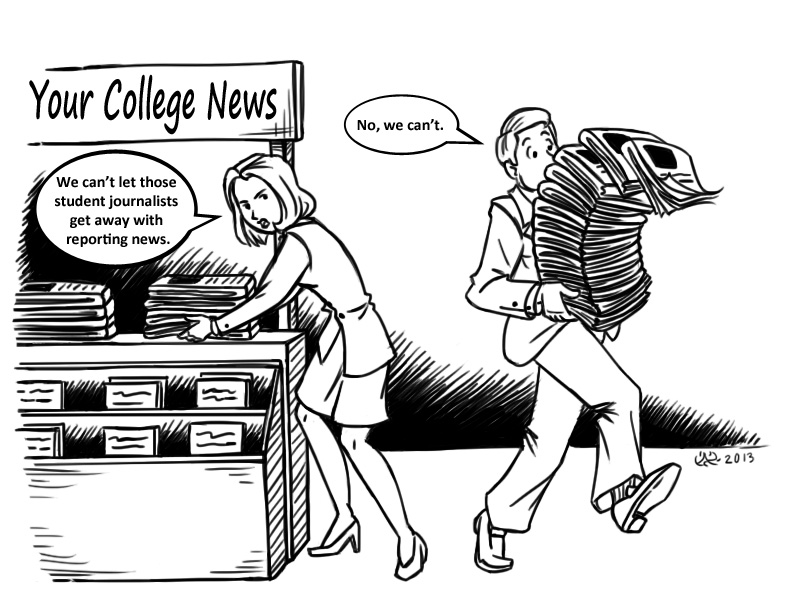 A record number of college newspapers were reported stolen in 2012, and while fewer have been stolen in 2013, such thefts continue, according to Frank LoMonte, executive director of the Student Press Law Center.
Meanwhile, Hazelwood was cited in a case where a college refused to allow a student to student teach because of his unorthodox views, and some universities are attempting roadblocks to limit access to records that should be open.
CMR asked LoMonte for his take on such situations. (Please see sidebar for additional resources).
Continue reading "Newspaper thefts, censorship efforts, roadblocks to public records and more: A Q&A with Frank LoMonte"