A Q&A with Rachele Kanigel, editor of The Diversity Style Guide
---
What would be the most accurate way to describe The Diversity Style Guide?
The Diversity Style Guide is a resource to help journalists and other media professionals cover a complex, multicultural world with accuracy, authority and sensitivity. The guide includes terms and phrases related to race/ethnicity; religion; sexual orientation; gender identity; age and generation; drugs and alcohol; adoption; and physical, mental and cognitive disabilities.
What prompted you to produce The Diversity Style Guide?
This is not about being politically correct; it's about being accurate. It's simply wrong to refer to a transgender man as "she" or to call someone "schizo."
About 20 years ago the Center for Integration and Improvement of Journalism based at San Francisco State University compiled the original News Watch Diversity Style Guide, a compilation of terms from style guides put out by the National Association of Black Journalists, the Asian American Journalists Association, the National Center on Disability and Journalism and five other organizations. It was last updated in 2002.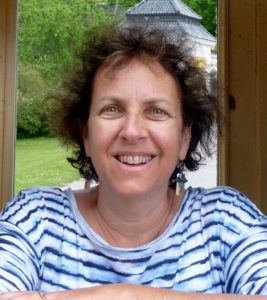 In 2014, when I was interim director of the center, I wrote an article for San Francisco Magazine about people who identify as genderqueer, agender or nonbinary, and I realized the Diversity Style Guide didn't include any of these terms, which were just coming into common parlance. I decided to update and expand the guide, which at that time was just a PDF posted on a website. I received a grant from the Sigma Delta Chi Foundation of the Society of Professional Journalists to create a searchable online style guide and then I wrote a proposal for a book that would include the glossary but also provide a context and framework for diversity reporting. I was delighted to find that several publishers were interested and I signed a contract with Wiley to write the book.
The online guide now includes more than 750 terms – about double the number in the original News Watch Diversity Style Guide. Continue reading "A Style Guide for Diversity in the media…"