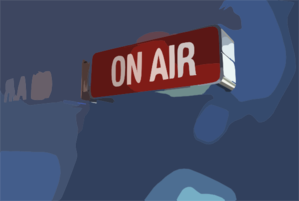 Advisers should consider pros and cons of reliance on Safe Harbor broadcast protections
By Chris Thomas
President, Intercollegiate Broadcast System
Anyone who's advised radio or television students for more than a week has faced this question:  Can I say (insert questionable word or phrase) on the air?  Your gut reaction is no.  But are you aware that the answer could potentially be yes?
So while safe harbor is a nice thing to have on paper, let me give you a few reasons why you will want to pretend like it doesn't exist.
Since 1978 when Pacifica Radio lost their court battle to the Federal Communications Commission over the airing of George Carlin's Seven Dirty Words You Can't Say on Television, there have actually been nine more instances (either court cases or FCC rulings) that have effected what can and can't be said.  But what many people don't realize is that something else even more important than what can be said was also decided – when the rules are to be enforced.
Initially the FCC wanted a 24/7 ban on everything obscene, indecent and profane citing that they had a compelling interest to protect children from being exposed to these types of broadcasts.  After some pushback from Congress (who wasn't interested in unduly burdening our First Amendment rights), it was decided to create a "Safe Harbor" period from 10pm to 6am local time each and every night.
So does that mean that beginning at 10pm anything goes and it turns into the wild wild west on both radio and television?  Continue reading "Navigating the waters of Safe Harbor"