College Media Review Black Friday doorbuster
Peer reviewed research for sale
College Media Review has slashed prices for its entire library collection of research annuals by 50 percent. At $5 per volume (plus shipping and handling), these beautifully bound annuals make perfect stocking stuffers for the college media research nerds in your life.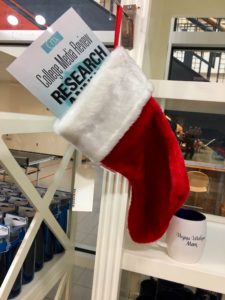 Peer-reviewed manuscripts covering topics such as teaching media accuracy, developing tools for cross-cultural student journalism and understanding the Trump effect on student media are included in the 2018 volume, but the price extends to all research annuals dating back to 2012.
This offer extends through the end of the year.
Order here.
P.S. No actual doors were harmed in this Doorbuster special.