Book Review: A NewsHound's Guide To Student Journalism, by Katina Paron and Javier Guelfi
Reviewed by Carolyn Schurr Levin
Using a comic book to teach basic journalism principles may initially seem like an unusual, albeit original, idea, but, after  reading "A NewsHound's Guide To Student Journalism," the idea does not seem farfetched at all. In fact, you won't be able to put it down. And, while enjoying the comics, perhaps even without knowing it, you will simultaneously be learning so many important journalism concepts and principles.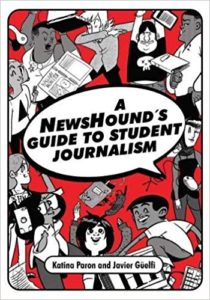 Written by Katina Paron, who has worked in different capacities as a student journalism educator, and illustrated by Javier Guelfi, a cartoonist, illustrator and graphic designer, the book is clever and engaging. Although the book is not brand new – it was released in October 2018 – it is worth taking a look at, if you haven't already done so.
The book includes content routinely included in other basic reporting books, such as interviewing tips, understanding and avoiding conflicts of interest, and using data in news stories. What makes it unique, though, are the comic strip vignettes that introduce each chapter and topic. To begin the chapter on "Deep Throat: Digging into Investigative Journalism," readers meet Joe Kubble, a high school freshman who "was born to be a reporter." In each subsequent chapter's comic, Kubble navigates the perils and pitfalls of journalism, from the importance of verification to crowdsourcing through social media. In doing so, he learns, and teaches us, basic lessons in how to write a lead, how to localize news, and how to stay out of trouble.
In Chapter 6, readers also meet Blair Jayson, a new transfer student who comes "highly recommended" to the student newspaper staff. Blair Jayson, the high school comic version of New York Times plagiarist Jayson Blair, proceeds, in the comic strip, to engage in strikingly similar unethical behavior. As anyone who has attempted to teach students about plagiarism knows, just saying "plagiarism is a serious academic offense" is often not enough. Seeing the disbelief and anger that comic strip Blair Jayson causes in her fellow student editors vividly brings to life the human reaction to the ethical betrayal. This is a highly effective way of teaching by showing.
"A lot of students I've worked with over the years had never seen a journalist in action," Paron said in explaining the reason she decided to use the graphic format for her book. "You can teach them 'how' to do it but they'll feel like an imposter until they have something to compare it to. Showing beginning reporters what journalism looks like with students who look like them was a big drive behind using the comic format." She chose to work with Guelfi as the illustrator because she liked how his characters "come to life."
Each chapter of "A NewsHound's Guide" includes a compelling comic, interspersed with that chapter's lesson. Each chapter ends with The Journalistic Takeaway, important bullet point lessons to remember, and useful classroom activities. "The instructional pages serve as learning guides and reference pages that student journalists can refer to," Paron said. In the chapter on "Making a Difference and Making a Change," a comic focuses on french fries vs. broccoli, leading to a creative story about improving lunches in the school cafeteria. The Journalistic Takeaway is to "Be Helpful Instead of Critical." Instead of focusing on uneaten lunches, the chapter shows students how to "bypass the negativity and solve the issue with creativity and audience involvement."
Although the comic strips center around students at a high school student newspaper, the lessons are readily applicable to college journalists, who will also find the anecdotes accessible and interesting. Despite the high school setting for the comics, "they aren't dealing with little kid problems," Paron said about the broader appeal of her book to student journalists at all levels. "Crowd sourcing, anonymous sources, verifying information, falsifying quotes – these are journalistic issues that all newsrooms face no matter the age."
Paron believes that "A NewsHound's Guide" is useful for student media outlets to have on hand for new staff members who may join the college newspaper with limited journalism experience. It is also a helpful tool for introductory journalism courses. In my past basic reporting classes, I struggled to find a journalism education textbook that the students would actually purchase, actually read and hopefully learn from. "A NewsHound's Guide" is just such a book.
---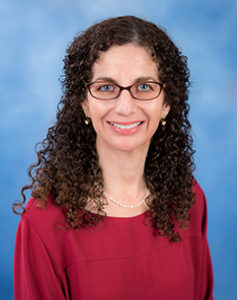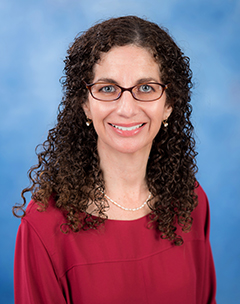 Carolyn Schurr Levin, a media and First Amendment attorney, is Of Counsel at the media law firm of Miller Korzenik Sommers Rayman LLP. She was the Vice President and General Counsel of Newsday, Vice President and General Counsel of Ziff Davis Media, and Media Law Adviser for the School of Journalism at Stony Brook University. She has taught media law at Baruch College, Stony Brook University, Long Island University, and Pace University. From 2010-2019, she was the faculty adviser for the Pioneer, the student newspaper at Long Island University, during which time the Pioneer won 28 awards.