Daniel Reimold book a journalism textbook and newsroom resource
By Debra Chandler Landis
Managing Editor, College Media Review
---
It's time for the news meeting, and the story ideas from the college journalists are lackluster.
"There's not a lot going on" seems to be the prevailing sentiment.
But, of course, more seasoned journalists would say, "There is always something going on and stories to be told."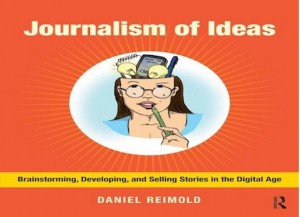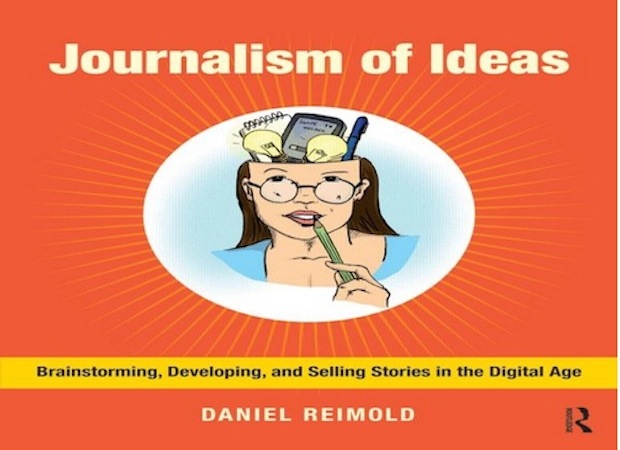 Speaking somewhat metaphorically, Daniel Reimold said he wants journalists to "jump and sing about their story ideas."
Reimold challenges journalists to look below the surface of stories and brainstorm ideas for new coverage—and provides hundreds of ideas from multiple sources  in "Journalism of Ideas: Brainstorming, Developing, and Selling Stories in the Digital Age" (Routledge, 2013).
"It seems to be selling well. I'm hearing more and more from professors who are using it in their classrooms," said Reimold, an assistant professor of journalism at Saint Joseph's University in Philadelphia, where he also advises The Hawk student newspaper. In addition, Reimold maintains the student journalism industry blog College Media Matters and serves as the "Campus Beat" columnist for USA Today College. He also writes for  such entities as PBS MediaShift, College Media Review, Poynter and The Huffington Post.
Among the factors prompting him to write Journalism of Ideas, Reimold said, were those meetings of student journalists where there's "that awkward silence" when nobody offers story ideas.
"There are really good journalism textbooks out there, but storytelling, brainstorming and story discovery were either being left out or glossed over," he said.
Just as Reimold stresses the importance of interviewing as many people as possible, he offers readers multimedia story ideas and tips gleaned from more than 100 journalists, journalism professors and student media advisers.
The ideas range from the more serious, such as coverage of crime, to the more light-hearted, such as walking a mile in a school mascot's costume for a first-person feature story.
Whatever the genre, readers are encouraged to look beyond the surfaces of stories, double-check facts (even what one's most-trusted sources say), and do follow-ups. But, at the same time, Reimold stresses, "Some stories are grand in scope. Most are not . . .  come up with stories that are more grounded in reality and doable by your deadline. Often, these initially smaller stories can lead to bigger ones."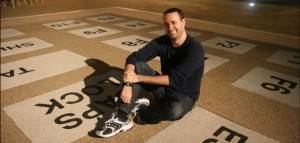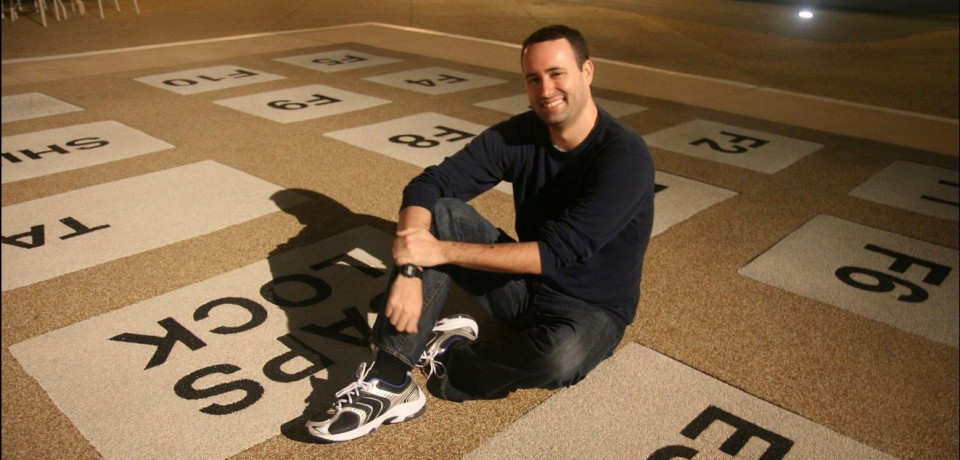 An example of looking beneath the surface in crime coverage, according to Reimold:  "Let people know whether something is an isolated incident or part of a larger issue that the public needs to know about."
Of follow-ups: "If news is worth initially reporting, it is most likely also worth following up on. Certain news deserves extended looks that are not possible on a single piece."
With photojournalism, Reimold writes, "The camera is only the start," and he includes quotes from prize-winning photojournalists:
"Everyone has a camera. It's your EYE that is what you are paid for as a journalist. You are different. You must train yourself to see." (David L. Ryan, photographer, Boston Globe)
 "If I'm emotionally open and available to people, they are more likely to be the same in return. If I'm closed off and hiding part of myself, the photograph will show that distance as well."   (Diania Patricia Maxwell, staff photographer, Naples Daily News, Fla.)
Chapters include headers such as "Ethics Alert," "Two Ideas in One," "News Media Alert" and "Assignment Alert."
Included in those chapters are what Reimold described as "short chunks of information," designed to keep students' attention.
"The goal was to try and break away from (traditional) textbook writing style," he said.
Reimold's book can serve as a textbook and as a newsroom resource.
David Swartzlander, immediate past president of the College Media Association, described Journalism of Ideas as "the new mandatory text for college journalists . . . chock-full of hundreds of ideas to tell stories in all media."
CMR editor Bob Bergland wrote, "Many student journalists complain about not being able to come up with story ideas, that their campus is boring. For every one of them, this book should be required reading."
Reimold is also the author of the 2010 book Sex and the University: Celebrity, Controversy, and a Student Journalism Revolution. A third book, about the student press, journalism management, and decisions, is expected out in 2015.
As college and professional media evolve, so do big-picture questions about reader interest, advertising and multi-media platforms. Reimold said he sees a pending shift toward magazine and digital-first and added, "I don't think good journalism is going anywhere."
---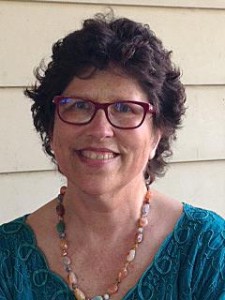 Debra Chandler Landis is nearing her 20th year as student publications adviser at the University of Illinois Springfield. At UIS, she advises the news and business operations of the weekly student newspaper, The Journal, as well as The Journal's semester news and features magazine, Beyond, and The Journal's summer publication, The Guide. She holds a master's degree in journalism from Southern Illinois University Carbondale and a bachelor's degree in journalism and sociology from Iowa State University.