Debra Chandler Landis is College Media Review editor
Dear Colleagues,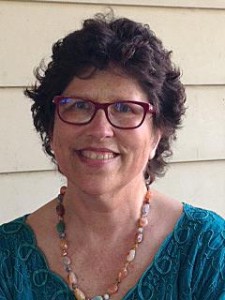 A few years ago when I began writing for the College Media Review—thank you, Robert Bohler, for saying yes to my ideas and publishing my work!—being asked to edit the College Media Association's flagship journal was not on my radar screen.
But, as we tell our students, be open to change and new ventures.
I felt humbled and honored when Bob Bergland asked me to become managing editor for CMR. And now, as Bob has moved to the CMA Executive Board as secretary, I have assumed the editorship.  Thank you, Bob, for your kind words and support!
Because CMR is now online—when I started writing for it, it was a print publication—CMR is evolving.  We are striving, for example, to update popular articles more frequently on the CMR site while continuing to have a strong research publication presence. Also look for greater use of social media.
Bill Neville, I'm delighted to say, is continuing as webmaster with CMR, and Lillian Lodge Kopenhaver as associate editor for Peer Review Submissions.
We welcome Bradley Wilson and Carol Terracina Hartman as managing editors.  Carol will focus on  the assigning, editing and writing popular articles, while Bradley will assign, write and edit pieces related to photography and graphics. He'll also help coordinate  graphics and photos to provide Bill for uploading to CMR.
And, of course, CMR wouldn't be what it is and what it will continue to be without you—dedicated current and retired journalism faculty and advisers
for print, broadcast and web-based college media. We'll be calling on you to contribute your expertise to the College Media Review, just as you have for years.
Furthermore, please pass the word: CMR welcomes submissions from students.
Thanks again, Bob Bergland and others, for opening the College Media Review doors for me, and thanks to all the advisers I worked with in recent years on popular pieces for College Media Review.
I look forward to working with you on both popular and research pieces as we move ahead.
Sincerely,
Debbie
Debra Chandler Landis
Student Publications Adviser
Editor, College Media Review
University of Illinois Springfield
217-494-2807 (cell)
217-206-7717 (office)
EMAIL: dland2@uis.edu