Editor's Note — Horrific news stories—such as what occurred in the Orlando nightclub shooting—include breaking news, profiles, and myriad follow-ups.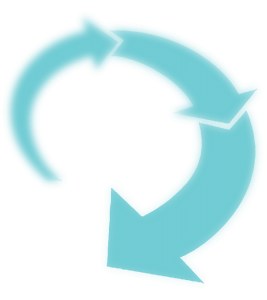 They prompt campus and professional news organizations to reflect on the coverage to date as well as analysis from outside observers.
Here are links to some of the analysis of the Orlando coverage.
Media Coverage of Orlando Tragedy Follows Familiar Scripts …
Variety — Jun 12, 2016 · An outpouring of emotion and familiar narratives marked TV news coverage of the Orlando shooting. As soon as word emerged, on Sunday morning, … 
Orlando: Media narratives of mass shootings
Al JAZEERA — On The Listening Post this week: We analyse the coverage of the mass shooting in Orlando, Florida. Plus, cartoonist …
STUDY: What Voices Were Heard On Cable News Following The Orlando Shooting
Media Matters — Media Matters reviewed the diversity of guest appearances featured in cable news coverage the day after the deadly …
Global media label Orlando an 'American horror story …
CNN Money — Jun 13, 2016 · Global media label Orlando an 'American horror … The shock of the deadliest mass shooting in U.S. history has reverberated through media coverage …
How Orlando Is Being Covered By The Media | Here & Now
www.wbur.org/hereandnow/2016/06/16/orlando–media–coverage
Jun 16, 2016 · Here & Now's Robin Young and Jeremy Hobson talk with David Folkenflik, NPR media correspondent, about media coverage of the Orlando shootings this past …
Are the media complicit in mass shootings? – LA Times
www.latimes.com/nation/la-na-orlando-shooting-media-20160618-snap…
Among the most chilling details to emerge in the Orlando massacre is that the killer paused during … Killers deeply attuned to their media coverage and in some …
Guardian Writer Calls Out Lack Of LGBT Voices In News …
Media Matters — Jun 13, 2016 · Guardian Writer Calls Out Lack Of LGBT Voices In News Coverage Of Orlando Shooting. Owen Jones: At "Lots Of News Outlets, There's Not Been Many …