CMA Call for Papers
The College Media Association is accepting submissions of original, non-published research in the form of either abstracts or research papers on all aspects of college media and advising college media. Papers will undergo a blind review process, and top research will be presented at the 2017 Fall National College Media Convention in Dallas (Oct. 25-29).
Submission deadline is August 1.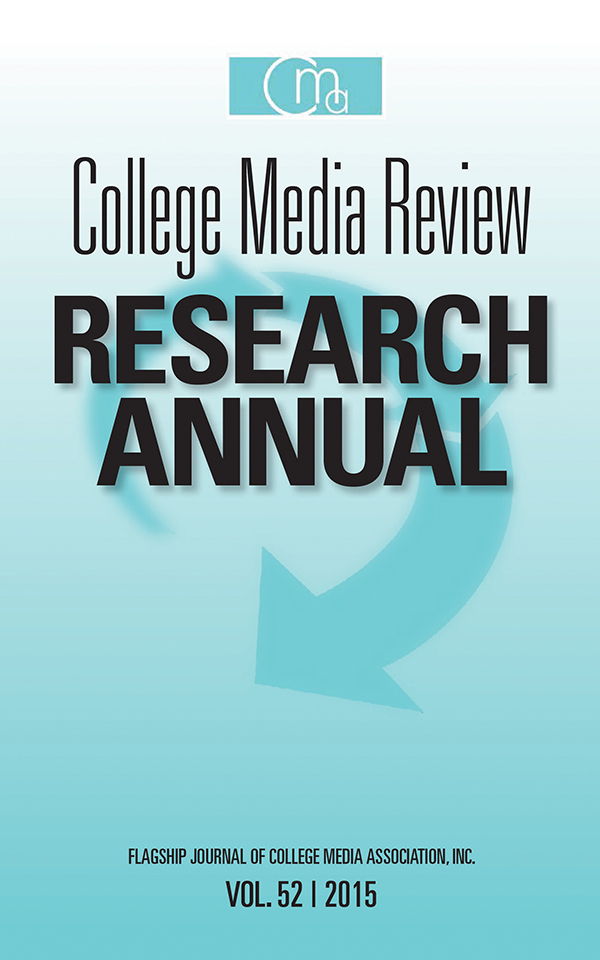 Either abstracts or full-length research papers are acceptable. Abstracts should be between 250 and 500 words. Full papers should be no longer than 25 pages, excluding references, tables and appendices. If accepted, full papers are due by August 31.
Papers are welcome on any topic that addresses an issue surrounding college media. Submissions from all theoretical and methodological perspectives are invited. We particularly encourage submissions that are theoretically based and clearly relate to a current issue in college media.
Possible research areas include:
Case studies of current student media issues
Analysis of student media coverage
Audience analysis
Pedagogy for student media coursework
Assessment issues regarding student media
Analysis of trends or issues facing the future of student media
Convergence and student media
Independence and student media
Student media law or ethics case studies
Advisers' roles
Financial aspects of student media
Faculty papers with a student co-author or student papers with a faculty co-author are acceptable. Research papers should not have been submitted to or accepted by another conference or journal. At least one author is expected to attend the conference.
Entries should be submitted as PDF file, double-spaced, in 12-point type. Work should conform to APA, MLA or Chicago Manual of Style. The use of Chicago Manual of Style (Notes-Author system, no footnotes) is encouraged for authors who wish to have their papers considered for College Media Review.
All submissions should be sent electronically to lpayne@vwc.edu.  In the body of the email submission, please include the following contact information: name, title and affiliation of all authors, and the name, email and telephone number of the principal author.  Because of the blind-review process, include only title and running head on the abstract or paper itself with no identifying information.
For more information, please contact CMA Research Chair Lisa Lyon Payne at (757) 455-3109 or email at lpayne@vwc.edu.