Reimold was a leader in college media education, advocacy
Dan Reimold, an internationally recognized leader in the field of college media and frequent contributor to College Media Review, died this week, according to a release issued today on the College Media Association discussion group.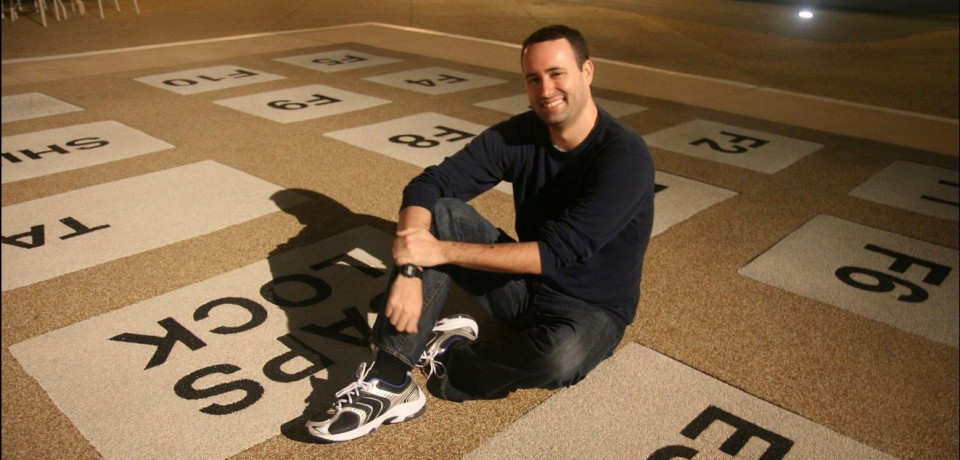 What Jim Romenesko did for professional media, Dan Reimold did for college media through his popular blog College Media Matters. He covered the students who were covering their campuses, and he consistently legitimized an often-overlooked area of journalism. When collegiate media was facing budget cuts, publication thefts and other threats, he shed light on their struggles.
The Romensko site reports an official cause of death hasn't been released and a friend tweeted early Friday morning that it was "an accident." Reimold was 34. Additional information in the developing story is also available at the Neiman Lab web site.
Reimold was an assistant professor of journalism at St. Joseph's University in Philadelphia, where he advised The Hawk student newspaper and taught basic and advanced journalism classes.
"Losing Dan is a huge blow to College Media Association and Associated Collegiate Press, but also to college media in general," said Kelley Callaway, vice president of member services for College Media Association, of which Reimold was an active member. "He was energetic, funny, innovative and engaging. His loss is a personal and professional one."
In the last few years, Reimold drew large crowds to his blog, but also to his sessions at college media conventions and other workshops and conferences throughout the country.
His hackathon, based on his book "Journalism of Ideas" routinely brought in 100+ students during evening hours, not an easy task in places like New York and New Orleans. His energy and enthusiasm for seeking out the quirky, untold stories on college campuses encouraged attendees to explore those stories at their own schools.
Reimold was known for successfully bridging the gap between collegiate journalism and academics, publishing scholarly articles in College Media Review and Newspaper Research Journal and journalistic pieces for USA Today and The Huffington Post. Reimold was the Campus Beat columnist for USA TODAY College and maintained a monthly column on the student press for Poynter.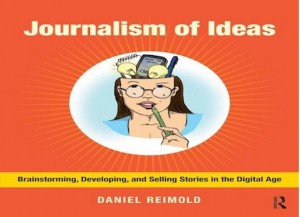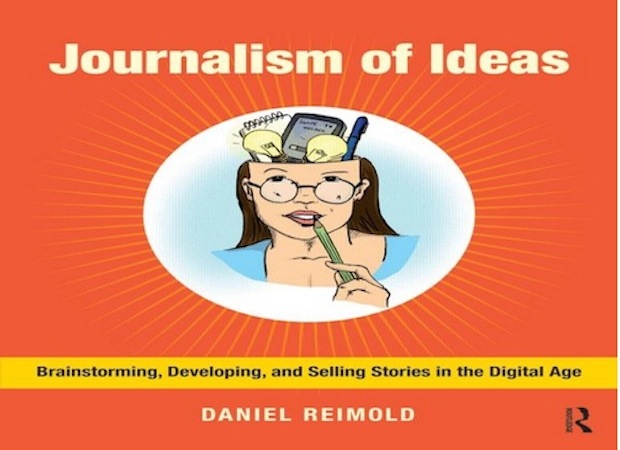 His textbook, Journalism of Ideas: Brainstorming, Developing, and Selling Stories in the Digital Age, was published in spring 2013 by Routledge. His first book on college media, Sex and the University: Celebrity, Controversy, and a Student Journalism Revolution, was published in fall 2010 by Rutgers University Press. He also had recently begun holding weekly Twitter chats about college media.
"He was undisputedly the foremost scholar on college media today," said CMA President Rachele Kanigel. "I can't think of another person who came close to his stature in the field. His independent news site College Media Matters was the go-to spot for all news about college media and his writings were widely cited by journalism educators and researchers."
"Dan Reimold was a respected, and well-loved teacher, mentor and colleague.  Over these next weeks and months, we will keep his family and friends in our thoughts and prayers," said Rosalind Reichard, Interim Provost at St. Joseph's.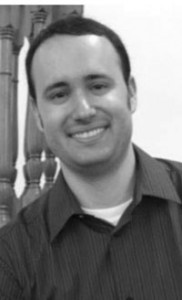 He earned his doctorate in journalism/mass communication and a graduate certificate in contemporary history from Ohio University, where he also advised the online student news outlet Speakeasy Magazine. He received his master's degree in journalism from Temple University and his B.A. in communication studies from Ursinus College, where he proudly served as editor-in-chief of The Grizzly student newspaper.
In addition to being a frequent speaker at college media conventions, Reimold was on the CMA Advisory Council and served as a mentor to new advisers and students who flocked to him for advice.
"He brought such energy and vitality to all things college media," Kanigel said. "His enthusiasm was infectious."