Workplaces can benefit from setting goals
By Debra Chandler Landis
New Year's resolutions aren't just for individuals. They're for workplaces, too.
And, they can apply to college media's news, business and advertising staffs.
December might not be the best time to ask college media staffs to set resolutions; their minds are on the last stories to report for the semester or quarter and the final projects to complete and exams to take.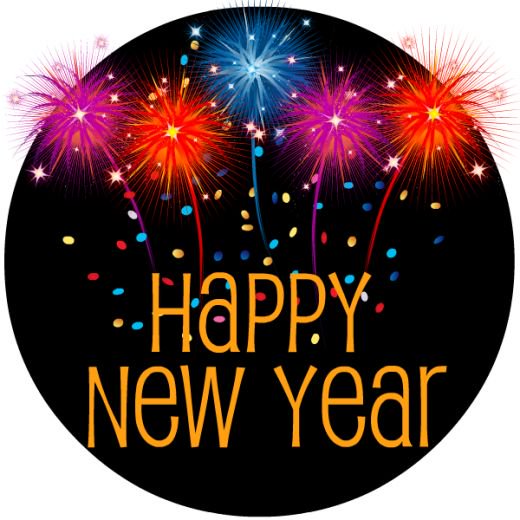 However, resolution setting could be an excellent component of a back-to-school staff retreat or planning session for spring.
There are myriad possibilities for resolutions, which can serve to boost creativity, collegiality, job enjoyment, and overall production.
"The New Year is often seen as a chance to start fresh. These resolutions are probably easier to achieve than your new exercise plan….and more rewarding" is the headline for an article on the website, Inc., by Adam Heitzman, co-founder and managing partner of HigherVisibility. HigherVisiblity is a Tennessee-based agency that offers internet marketing services ranging from search engine optimization, pay per click management, affiliate marketing management, website design, social media marketing, and email marketing services.
Hiring smarter and encouraging employees to become leaders are among resolutions Heitzman says he has set.
On hiring smarter, Heitzman writes in part: "Hiring the right talent is going to be crucial to the long-term success of your business, and as you've most likely already encountered, hiring the right team members isn't easy. It's easy to like a candidate and decide to take a chance, but this year try to make it a point to really focus on your immediate objectives and whether or not that candidate is going to help you succeed. Be strict with yourself on this one because it's easy to get sidetracked."
Developing creativity and collegiality is a part of leadership, A leadership resolution, according to Heitzman, includes
"coming up with new and innovative ideas to get your team inspired, finding creative ways to foster collaboration, and being able to maintain a view of where you want the company to be in the future."
Perhaps college media want to increase the diversity of stories they cover.
On the news side, editors, producers and reporters could make a resolution to plan more in an effort to cover more diverse stories and include more diverse voices. For example, in addition to covering events for Black History Month, college journalists could interview student leaders and members of African-American student organizations on issues of concern to them and profile local and state civil rights trailblazers The same approach could be applied to coverage of Women's History Month in March and other events.
Advertising sales resolutions could be tied to ad sales goals set in fall and an analysis of sales thus far and what needs to be done to exceed those goals. Ad reps, for instance, could commit to landing a designated number of ad clients by a designated date in local businesses that opened in late 2017 or January 2018.
Whether you call them resolutions or goals, they should be realistic. If they are too pie-in-the-sky, they may not be realized, says Susan Ward in an October 2017 article on new year's resolutions for www.thebalance.com/topnewsresolutions.
She writes, "Goal setting is a valuable habit–if the goals lead to success rather than distress. Resolve that the goals you set will be goals that are achievable, rather than unrealistic pipe dreams that are so far out of reach they only lead to frustration. If  you have trouble setting realistic goals, see Goal Setting Is the First Step to Achievement for a formula to help."
New year's resolutions can be more large-scale, pertaining to an organization, such as a college newsroom or ad department; and they can also be ones individuals set for themselves, either on a personal or work basis, or both.
Conventional wisdom says many new year's resolutions are not kept. But that should not keep people and organizations from setting at least a couple resolutions for 2018.
Heitzman, noting that resolutions help individuals become better leaders and businesses more successful, writes,: "The thing about New Year's resolutions is that you're always going to have a few slip-ups . . . Continuing to actively work on them, even if it means just a little bit at a time, will go a long way."