Can You See Me Now?
By Carol Terracina-Hartman
University of Wisconsin-Whitewater
and Robert G. Nulph
Missouri Western State University 
---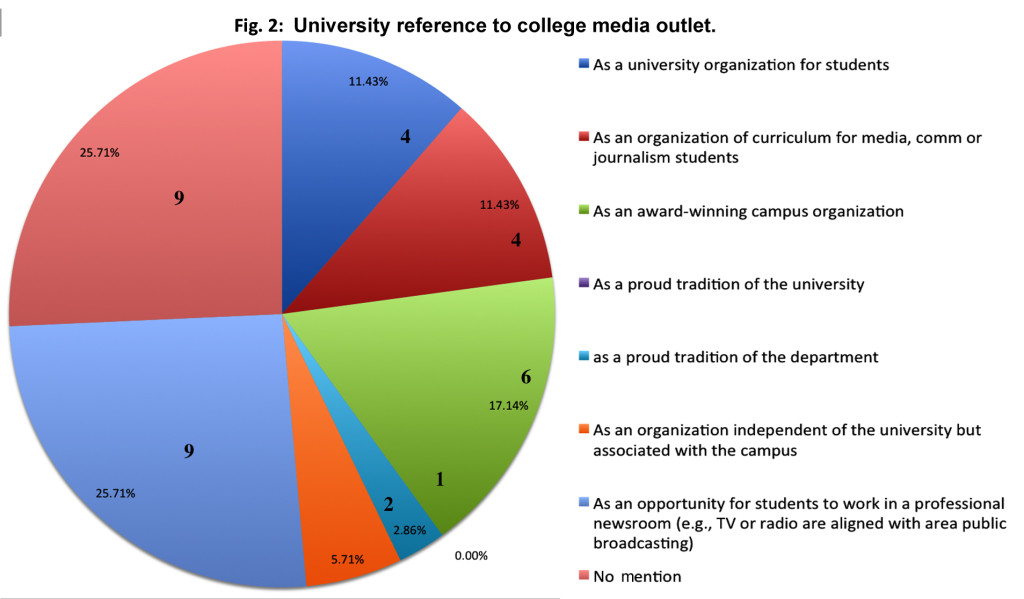 Abstract: With prior research indicating successful college media programs, as judged against their peers, tend to be housed in academic departments with faculty-level advisors, this study examines how college media outlets are presented, promoted, and used for recruiting within departments and home institutions. How visible are they? Primarily housed in political science, visibility has expanded as a research interest with the advent of social media. For this study, visibility is "organizational behavior to present content communally" (Brunner and Boyer 2008). After examining the top 35 award-winning programs, results indicate low levels not only of presence and visibility, but also self-promotion: college media references are two clicks from department homepage (46%) and 3-4 clicks from university homepage (57%). Media outlets most often post recruitment information (33%). These results suggest a need for growth in promotion, public relations, and associations.
Continue reading "Research (Vol. 53): Measuring the Visibility of College Media at 'Home'"