Anthology of essays edited by Gregory Adamo and Allan DiBiase
Reviewed by Carolyn Schurr Levin
In a time when college media budgets are being cut, access to information is increasingly difficult to obtain, and continued presence on campus seems precarious at best, many college media advisers are faced with having to justify not just their own positions, but often the very existence of the media outlets they advise. "College Media: Learning in Action," an anthology of essays edited by Gregory Adamo and Allan DiBiase (2017), provides a plethora of arguments for not only the quintessential importance of college media outlets, but also for strengthening and investing in them for the future.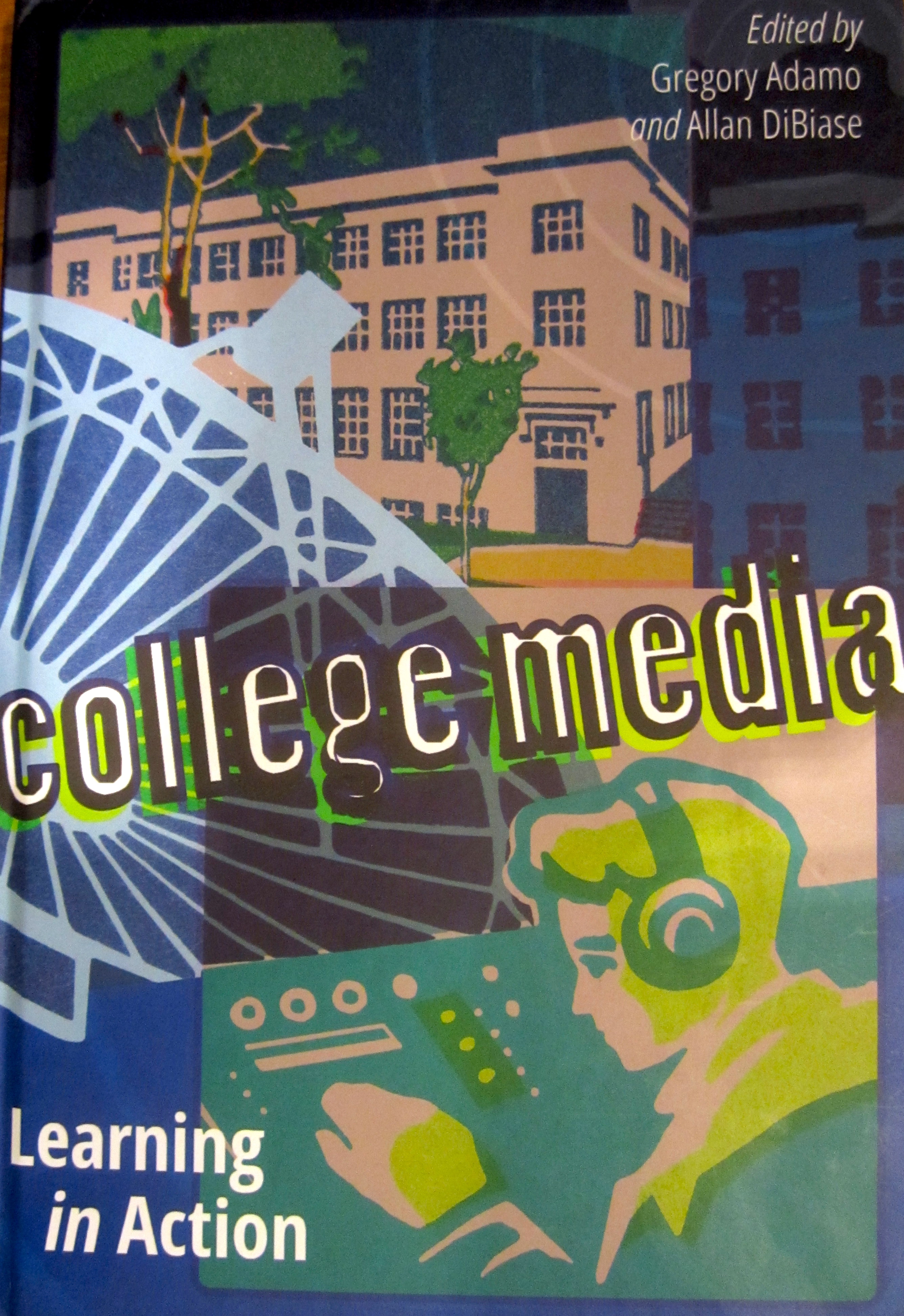 Adamo, an associate professor in the School of Global Journalism and Communications at Morgan State University in Baltimore, and DiBiase, who has taught philosophy and the philosophy of education at several universities, have collected research and essays from  college media advisers, professors, journalists, former journalists, and others to detail "the variety of ways students learn through participation in" college media, thus justifying "support of these rich, alternative learning opportunities." Because, the editors argue, colleges today are increasingly assessing, and questioning, their commitment to this kind of learning, "it becomes increasingly important to understand and describe what happens in these unique spaces lest they become assimilated into more ubiquitous templates for learning or eliminated completely." The goal of this anthology should be cause for jubilation for the ever-increasing number of college media advisers who face diminished funding and wavering administrative support. This book provides valuable data to bolster arguments for the future of both the advisers and the media outlets.
The anthology is divided into four parts – theory; description and narrative; case studies; and contextual issues – although the content blurs the lines considerably in each section. Some essays are first-person accounts of specific student media outlets. Some are empirical research studies conducted at multiple schools. All stress the distinct nature of college newspapers, radio stations, and television outlets as spaces that provide students with learning and leadership opportunities unobtainable elsewhere.
DiBiase's foundational essay opens the book. He stresses learning through experience based upon the work of the American philosopher John Dewey. Dewey emphasizes a holistic approach to learning that includes intellectual, physical, social, emotional, aesthetic and spiritual experiences. Acknowledging that "the learning-education that refuses to be measured and predetermined is more difficult to understand and describe than many other types," DiBiase nonetheless provides a useful framework for the rest of the essays in the collection, justifying and supporting the opportunities that undergraduate media organizations afford for learning.
College media as an "extracurricular activity" is  the focus of the compilation's second essay, written by Melony Shemberger, assistant professor of journalism and mass communication at Murray State University in Murray, Kentucky. Campus media, she boldly asserts, "should function as laboratories of innovation and courage," and encourage students to become creators rather than consumers of knowledge. In this, they "can help students find their identities, socially and professionally."
Many other essays build upon these theories, with recurring themes. They use familiar terms – terms that advisers have been grappling with for some time. Convergence. Disruption. Disruptive innovation. Experiential learning. Teaching hospital models for journalism education. Learning outcomes. Although none of these terms is new, the anthology provides a deeper understanding of each of these concepts in the realm of student media.
Several essays include the authors' personal narratives. In an essay titled, "Why College Radio," Len O'Kelly, assistant professor of multimedia journalism in the School of Communications at Grand Valley State University in Allendale, Michigan, and the faculty adviser for campus radio WCKS "The Whale," and television stations GVTV, writes, "For me, college radio was solely responsible for getting my career started." Similarly, in his essay, Leo Fahey provides a personal account of his experience in college radio despite his father's disapproval.
Other essays are based upon interviews with students involved in campus media. Kimberly Meltzer, associate professor of communication at Marymount University in Arlington, Virginia, studied student journalists at one college newspaper, interviewing editors and other staffers. Focusing on why students join and continue to work for the newspaper, how their work is done, and the relationships between the staff, Meltzer found coexisting traits of both professional news organizations and student-comprised college groups. Haijing Tu, an assistant professor at Indiana State University, studied the student media organization at ISU through in-depth interviews with the student media director, managers, and student workers. In "The Learning Curve at Student Media," she examines the role of experiential education in student media in the digital age. Susan Kirkman Zake, an assistant professor and student media adviser in Kent State's School of Journalism and Mass Communication, presents case studies in "innovative disruption" at the University of Oregon's Oregon Daily Emerald and at Western Kentucky University's College Heights Herald. One innovator, Chuck Clark, the director of Student Publications at Western Kentucky, found a way to deal with the circulation disruption, she writes. The challenge "isn't getting them to read it, it's getting it in their hands," Clark said. Boxes and stacks of papers everywhere "isn't good enough." So, as an innovative leader, he organized "street teams" to raise the pick-up rate.
DiBiase and Charles McKinney, a Teaching English as a Foreign Language Peace Corps volunteer in Macedonia, address diversity in the final essay of the compilation. In "Diversity, Learning and Media Organizations," they write that "there are things those of us involved in student media can do now to open doors and minds to a wider diversity of people." What they term "student media's diversity problem," won't be solved without changing the culture, they argue.
Many advisers will see themselves, or their students, in this anthology's essays. This collection will assure college media advisers that, despite how it often feels, they are not alone. In a time when the only certainty is continued change, "College Media: Learning in Action" is a valuable resource to assist in navigating that change.
---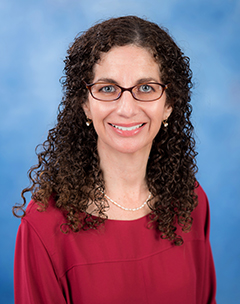 About the Author: Carolyn Schurr Levin, an attorney specializing in Media Law and the First Amendment, is a professor of journalism and the faculty adviser for the student newspaper at Long Island University, LIU Post. She is also a lecturer and the media law adviser for the Stony Brook University School of Journalism. She has practiced law for over 25 years, including as the Vice President and General Counsel of Newsday and the Vice President and General Counsel of Ziff Davis Media.