Challenges, Opportunities and Implications for the Future
By Lillian Lodge Kopenhaver
Florida International University
---
Ever since the publication in 1799 of the first college newspaper, the Dartmouth Gazette, and the founding of the oldest college daily in 1878, the Daily News of Yale University, college student media have attempted to mirror their professional counterparts.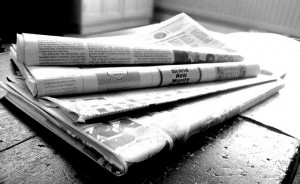 With the First Amendment as a cornerstone, student media throughout history have challenged authority, reported the truth about their campus communities, ensured an accurate portrayal of facts, and sought to provide the public with information they need.
And—importantly—they have served as the foundation for the journalists of the future to train, practice and perfect their craft.