Reporting stories for national, regional and college media
While voters trek to the polls in New Hampshire today, college media advisers from Missouri and Oklahoma reflect on the efforts of students in covering last week's Iowa caucuses.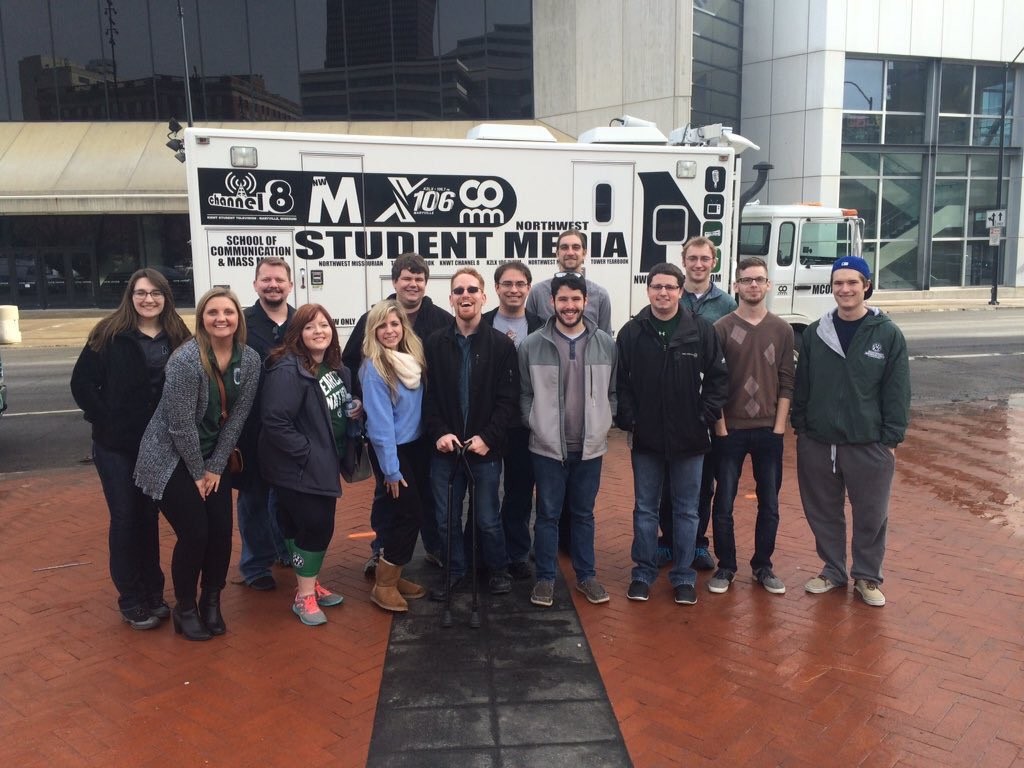 Northwest Missouri State University students, Steven Chappell go to Iowa
Steven Chappell, director of student publications and multimedia instructor at Northwest Missouri State University, and his political journalism class saw the Iowa caucuses up close and personal—as in covering and producing stories for the campus media at Northwest Missouri, located in Maryville.
A university grant helped cover transportation, lodging and other expenses, he said.
To see the students' work, here are links Chappell provided:
Oklahoma students cover Iowa caucuses
The University of Oklahoma Gaylord College of Journalism and Mass Communication sent 14 students to cover the Iowa caucuses, according to John Schmeltzer, professor and Engleman/Livermore chair in Community Journalism.
"They were there from Jan. 17 and returned to campus on Feb. 2. All the stories have revolved around the millennial involvement in this year's election," Schmeltzer said in an e-mail.
Continue reading "Student journalists tackle national campaign coverage"