Bob Bergland says Aloha as he moves to CMA board
Aloha.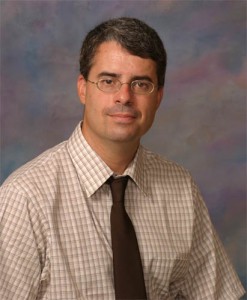 In Hawaiian, the word is used for both "hello" and "goodbye." So, fellow CMA members, I say to you "Aloha," both greetings and farewell.  I have been appointed to serve you on the Executive Board, so I greet you as its new Secretary, effective at the fall convention in Philadelphia. But, because of those duties and a conflict of interest (the Board votes on College Media Review matters), I bid you farewell as CMR Editor, having served since replacing Robert Bohler in April of 2012.
In that time, we've published many useful sourced articles and essays that are relevant to all of you, ranging from college media legal issues to making the transition to online, thanks to the work of Managing Editor Debbie Landis and our many contributors. For my part, I'm proud of the number and quality of refereed submissions and the fact that early this year we were able to publish an inaugural issue of the Research Annual, a print compendium of scholarly work published electronically since CMR went online at the end of 2011. Right now we are putting the finishing touches on the second Research Annual, which will be completed over Christmas break.
While I am happy with what CMR has accomplished, I feel compelled to point out one of my (many) shortcomings as Editor: not turning CMR into a converged publication publishes material in different media and on a frequent, consistent basis. Under my tenure, CMR remained focused on text, and all too often material was published in "clumps," more closely aligned with the quarterly publication that it was instead of the faster and more nimble outlet that it could and should be.
Fortunately, your journal is being left in the hands of people I know will make that transition. Debbie Landis comes in to the position of Editor with creativity, fresh ideas and an outstanding work ethic. Carol Terracina Hartman, an excellent research contributor to CMR, and Bradley Wilson, a huge force for good at the CMA conventions, will make great managing editors. Fortunately for all of you and especially Debbie,  Bill Neville will continue as Webmaster and and Lillian Lodge Kopenhaver will remain as Associate Editor and in charge of research. I cannot thank those two enough for long and outstanding service to both CMA and CMR.
In short, because I know the journal is in such good hands and will be reaching out to you in new and better ways, I feel very good about saying farewell as editor and serving you in a new role in CMA.
Aloha.
Dr. Robert Bergland
Professor of Journalism and Digital Media
Coordinator, Digital Media Master's Program
Adviser, The Griffon News
Missouri Western State University