Who are our readers and when are they most active on social media?
(Editor's note: A few years ago they were running college newsrooms. As they begin their careers, college media alums now in the profession reflect on their collegiate experiences in this periodic series.)
By Kate Jacobson
Special to College Media Review
---
Six years ago, media companies were not that concerned about social media. Twitter was just catching on and Facebook was evolving from college kids sharing pictures to a vehicle for information.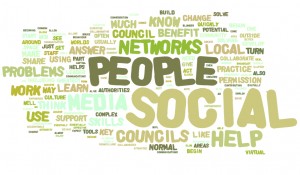 Almost all media companies big and small have tried to find their own niche in the social media world. Large news organizations have dedicated employees to monitor and craft the company's social media message, while others have had to improvise.
Back in 2011, I was the editor of The State News at Michigan State University. We were a college newspaper trying to find our place in the world of social media. When we were looking for better ways to reach our audience, we asked ourselves: How can we uniform our social media efforts and maximize the amount of people we reached?
In response, we made a social media guide that laid out when we would post, what we would post and how we would post it. During the '11-'12 school year, we almost doubled our social media presence and started a precedent that would be implemented at various other colleges.
And it was easier than one might think.
To formulate a good social media strategy, a newspaper staff has to ask themselves two simple questions: Who are our readers and when are they most active on social media?
To figure this out, we looked at classroom schedule data. We found the highest number of students in class per classes offered fell between 9 a.m. and 4 p.m. The most popular classes were 10: 20 a.m. and 11:15 a.m. classes.
We created a daily schedule of 8-15 stories (depending on the day and the content) we would share on social media that ranged from all sections of the paper. We posted about every half hour and we branded certain tweets/Facebook posts that we knew we would do every day. For example, at noon we would always post the centerpiece story with the hashtag #Lunchbreak.
Reporters were required to make a Twitter account and would be told to live tweet appropriate breaking news events. The main account would tweet out letting people know that they could follow the reporter if they wanted more information.
Hashtags and tagging users also helped us get the word out. If a hashtag on a trending topic already existed, we would use it, too. If it didn't and we were covering a hot topic, we would create one.
We found that engaging with our audience helped us in a variety of ways. We ran Twitter/Facebook-only contests, we put out opinion questions for feedback and we would often put out a call on Twitter and Facebook for story ideas. We teamed up with our rival, The Michigan Daily from the University of Michigan, in a friendly competition to see who could get more followers.
In the end, we found that posting our stuff with hashtags and tagging, as well as not inundating our audience with too many posts, brought in a lot of new followers. Creating a plan and sticking to it held people accountable when the work wasn't done.
And, most importantly, engaging our audience – not just posting out links – gave us feedback and created a better user experience on for both the paper and our readers.
Want to get started on your own plan?
Figure out whose responsibility it will be to do social media.
Find a scheduling system that works for you. At The State News, we used HootSuite, which would schedule Tweets and Facebook posts for our accounts.
Figure out a time schedule you want to follow.
Ask yourselves: what do our readers enjoy? Which stories get the most comments on our website? Incorporate highly sharable/clickable content at posting times.
Brainstorm a contest/activity you could do to engage readers. Maybe it's a "question of the day," maybe it's a friendly rivalry with another college paper.
Ask your readers for feedback.
---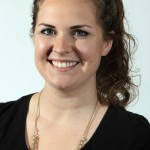 Kate Jacobson is a crime reporter at the South Florida Sun Sentinel. Follow her on Twitter @katejacobson.